This 5 step life audit process is exactly what you need to learn how to set ambitious goals, how to organize your goals, and how to achieve your goals. The ultimate step by step life audit process is a powerful catalyst for meaningful New Year's Resolutions or goal setting at the end of any year or month. If you're an ambitious wo/man ready to achieve big results in your life and business, this article is for you.
---
The end of the year is a natural time to reflect on the past and envision the future, especially for ambitious humans like you and I, who dream of achieving more success and happiness. The life audit is an in depth process that will help you reflect on where you're at, determine where you want to go, and identify exactly what you're going to do to get there. A life audit is the perfect tool for ambitious wo/men who want to intentionally create a level 10 life.
Whether you're an aspiring entrepreneur who dreams of launching a business, a seasoned CEO who plans to grow exponentially, or an ambitious human that's ready to have the best year ever, this step by step life audit process is exactly what you need to powerfully transform your life.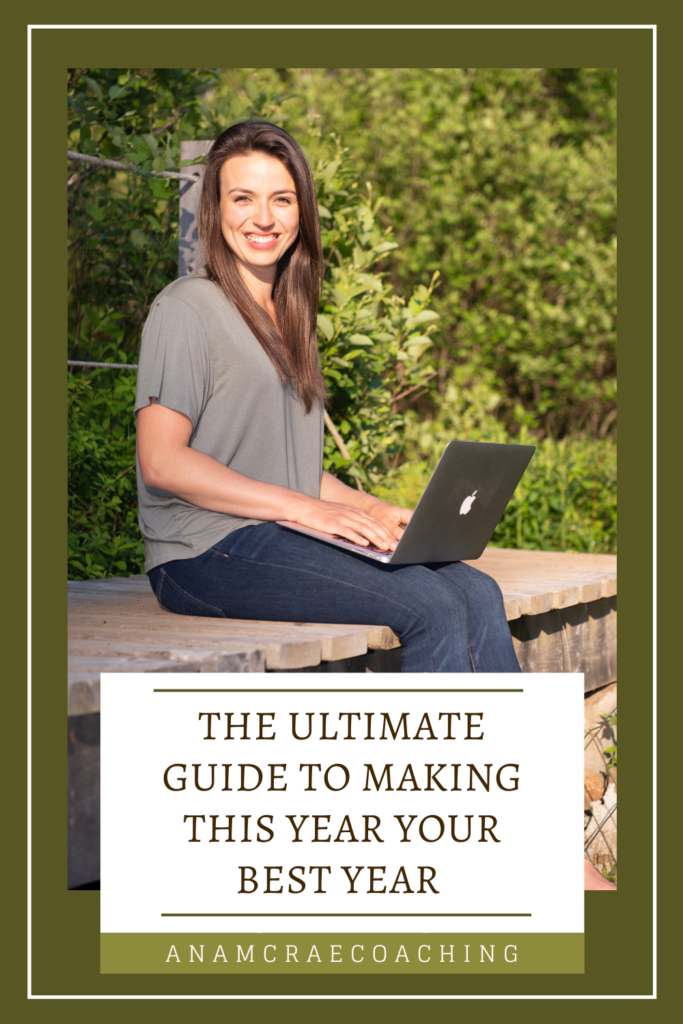 What is a life audit?
A life audit is a structured lifestyle design process — a way to intentionally design a bigger and better future for yourself. If you aren't completely satisfied with the life you are living (let's be honest, us humans are never 100% satisfied with anything), a life audit is a way to help you make the changes you want to see in your life. If you don't have goals (or if you have too many goals), a life audit is a way to identify what actually matters to you so that you can focus your time and energy on creating a life you truly want to live.
Related post: How To Change Your Life When Your Job Isn't Right For You
How to do a life audit?
Here is the exact step by step life audit process I use to do a life audit and set goals every year. This is just a high level view of the process, keep reading to figure out exactly how to do each step, what mistakes to avoid making, and to access my ultimate goal setting & reflection workbook to help you set & achieve incredible goals in 2022.
Reflect on your happiness in each area of your life

How happy are you on a scale of 1-10 and why? Look at your business/career, your finances, your mental health, your physical health, your friendships, your romantic relationship, your family, your hobbies, your learning and personal growth, your adventure and travel, your home and environment, etc.

Envision your level 10 life

What would a 10/10 look like in your business/career, your finances, your mental health, your physical health, your friendships, your romantic relationship, your family, your hobbies, your learning and personal growth, your adventure and travel, your home and environment, etc.

Prioritize your focus

You can't improve every aspect of your life at once. Determine which areas of your life you most want to focus on.

Set effective goals

What are the 3-5 milestones you want to achieve in the next 12 months, that move you toward your 10/10 vision?

Build the roadmap to success

Map out the action plan that is going to get you to your goals. What are the key drivers of your success? What are the specific actions you need to take, and when do you intend to take them, to achieve your goals?

Organize your goals

Set up the processes, routines, and tools you need to succeed in your goals. How will you visualize, track progress, and carve out time for your goals?
Related post: Building A Meaningful Life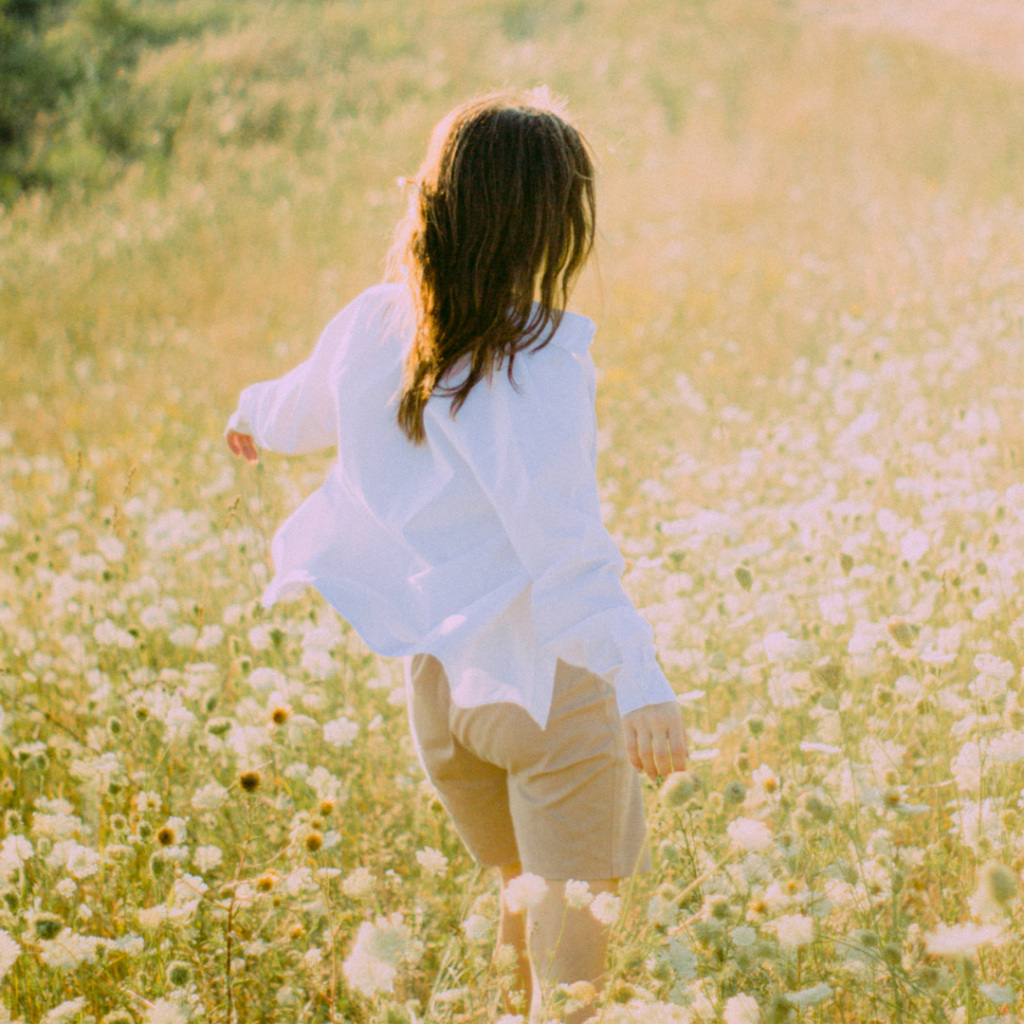 Life Audit Step 1: Reflect On Your Happiness In Each Area Of Your Life
The biggest mistake people make when setting goals is randomly selecting arbitrary accomplishments based on what people around them are doing.
You know you've done this before too — we've all wanted a bigger house or a fancier car or to work from a laptop because so and so does and it looks cool from the outside.
If you don't take the time to honestly reflect on what is and isn't working for you in your present life, your goals will come from a place of "comparisonitis" and when you achieve them, you won't be happier or more fulfilled because they were never your goals to begin with.
Think about the different areas of your life and rate them on a scale of 1-10… how happy are you in each area and why?
business/career
finances
mental health
physical health
friendships
romantic relationship
family
hobbies & creativity
learning and personal growth
adventure and travel
home and environment
I have the perfect workbook to help you capture your thoughts. Pop your email below for instant access to the life audit fillable pdf workbook — you can print it out or edit it on your computer! (Regular price, $50 USD. This holiday season, free when you join our email tribe!)
Related post: How To Be Happier With Mindfulness
Life Audit Step 2: Envision Your Level 10 Life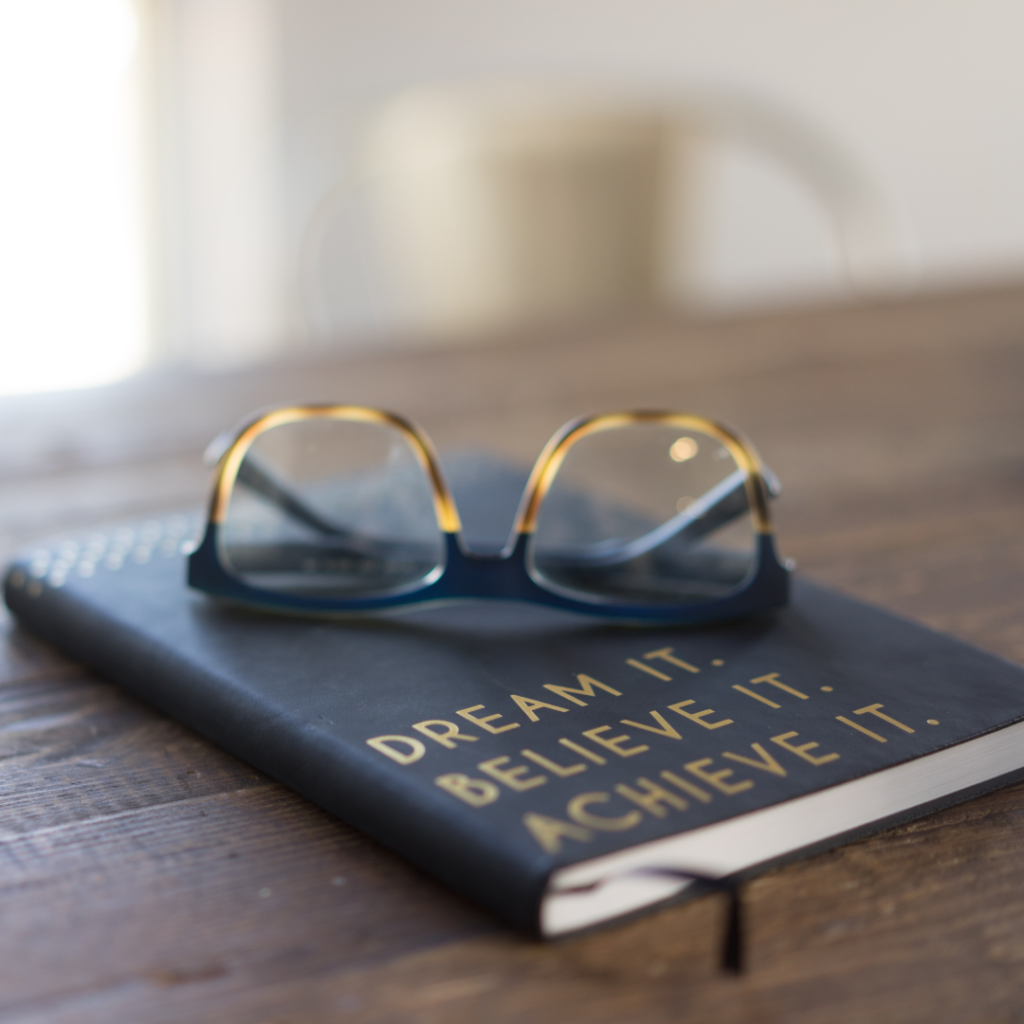 Imagine you and I are standing here today, it's 12 months later, and you've just had the most phenomenal year of your entire life! What would that look like? How would it feel? What dreams have come true? How do you spend your days? Think through each area of your life and write out a paragraph (or an entire page!) on what the 10/10 version of that would look like.
Where most people hold themselves back is playing small. The key to success here is dreaming BIG. Bigger than you've ever let yourself dream before. Don't hold anything back. Allow yourself to write freely without editing your thoughts or trying to make it sound nice or look pretty. Don't judge yourself for what you want or don't want. Don't worry about how you'd go about making this happen. Just give yourself the space to get really clear on what your perfect year would entail, without holding anything back.
This is where the power of coaching comes in. When you have an experienced life & business success coach support you in defining what you really want, creating the strategy to achieve it, overcoming the mental blocks that have prevented you from already having it, and holding you accountable to creating your level 10 life, your success is not only inevitable, but it comes so much quicker.
If you're curious about what it would look like to experience VIP 1:1 coaching, book a connection call with me to see if it would be a good fit!
Related post: How To Figure Out What To DO With Your Life (And Acutally Do It!)
Life Audit Step 3: Prioritize Your Focus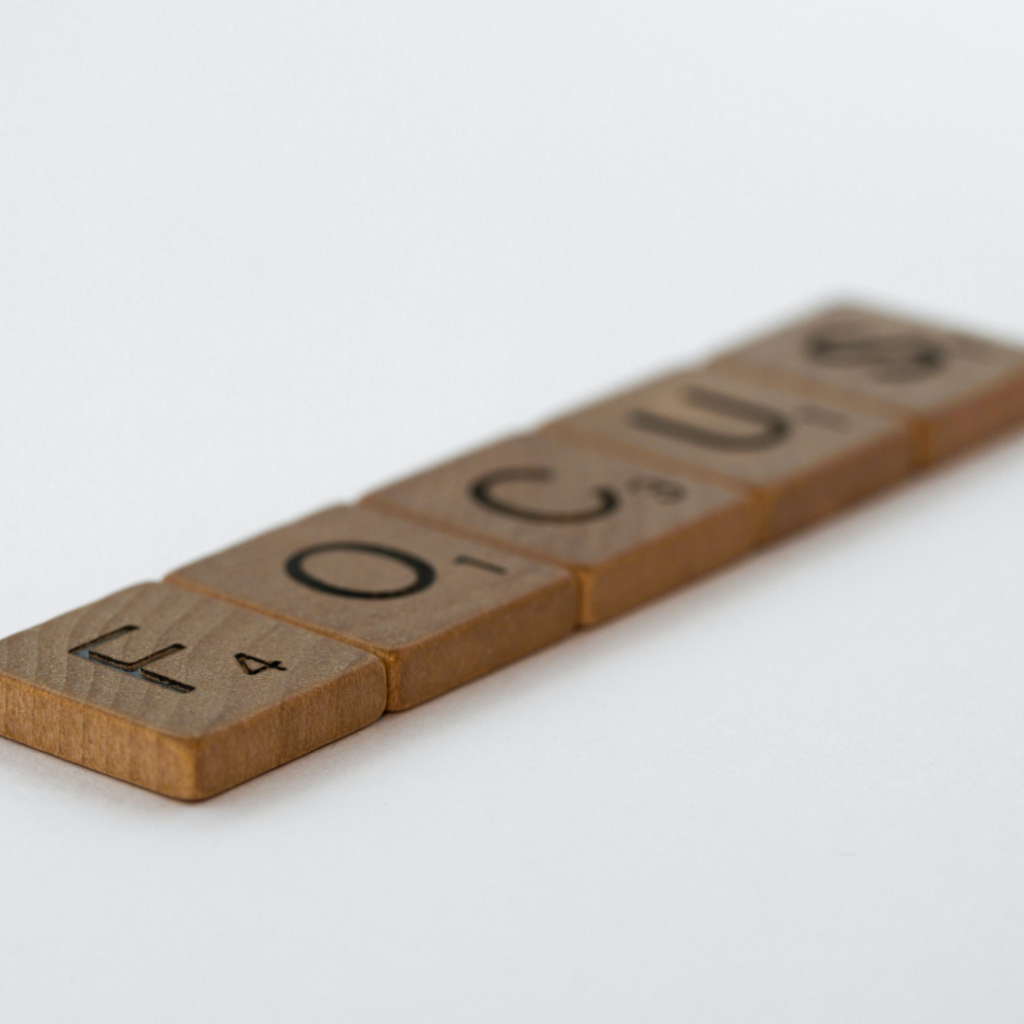 Another big mistake most people make when setting goals and planning their future is deciding to start working on everything all at once. It's impossible. Our little brains aren't designed to handle so much change, and so 80% of people give up on their New Year's Resolutions 3 weeks in. Don't make this mistake.
The key to successful goal setting (and actually achieving said goals) is prioritizing where you'll focus your time and energy, and selecting the top 1-3 areas of your life you're going to focus on first.
As you look at your level 10 life vision, remember you've got a whole lifetime to achieve your best life. All of the things DO NOT need to get done tomorrow, next week, or next year. Although, if you're anything like me, your brain will certainly try to convince you otherwise. That's the road to overwhelm, frustration, burn out, and failure… don't take it.
When you look at your life categories, which 3 do you get excited about focusing your time and energy on in the next year? Remember, there is no right or wrong answer to this question. Think about what changes would impact your happiness the most on a day to day level.
Once you've chosen a select few, write a few carefully selected words that, when thought of, motivate you to live with intention. Think of it as your theme for the year, or your big WHY behind your goals.
For me, I chose to focus on my business, my physical/health, and my family. The themes I wrote for each of these are:
Explode my business
Optimize my health
Soak up family moments
This is not a goal, this is basically a mantra to live by for the new few months. Goal setting is the next step in the life audit process.
Related post: Too Many Goals: When To Stop Chasing Goals, How To Do it, And Why You Need To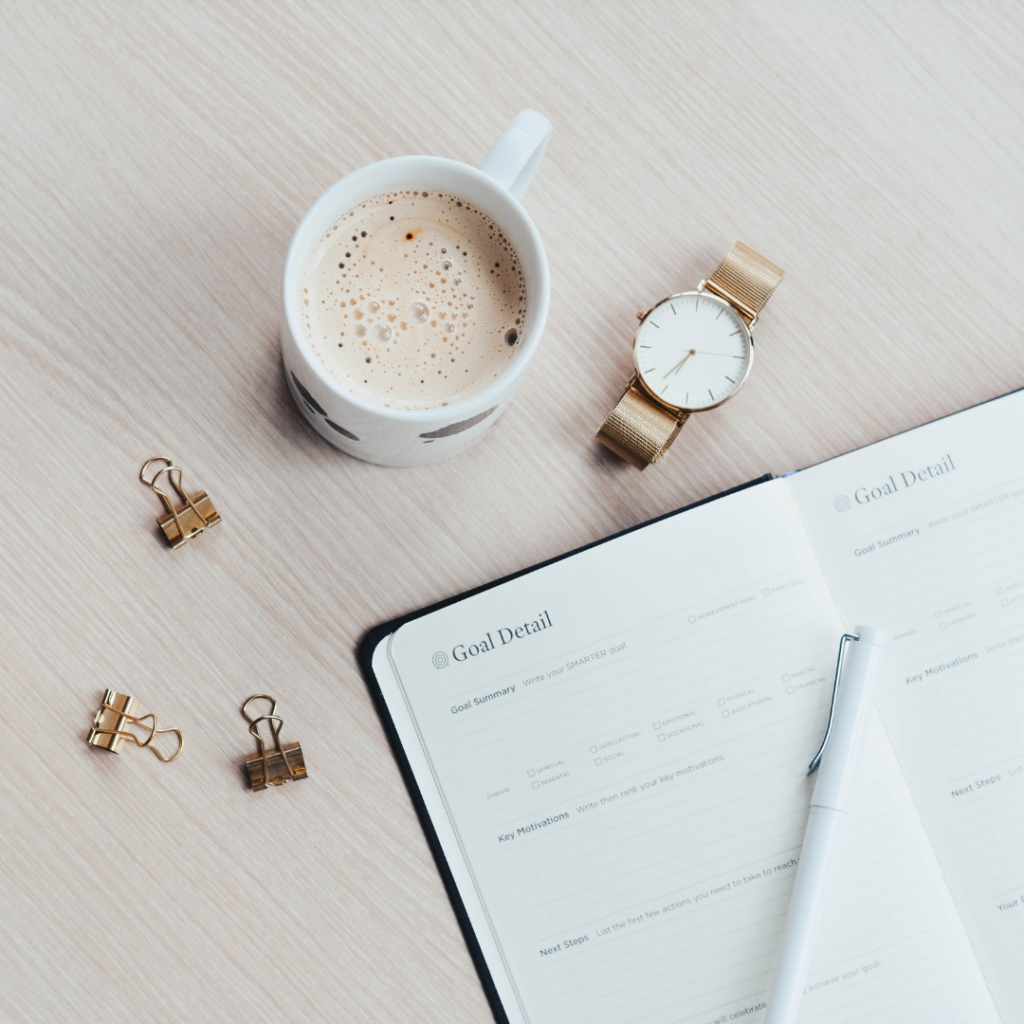 Life Audit Step 4: Set Effective Goals
At this point in the life audit exercise, we've thought about how happy we are in each area, identified what 'even better' looks like, and chosen where to direct your limited time and energy to get the biggest results & the most happiness.
Now is the time to set concrete goals for our focus areas and build an action plan based on our prioritized list of ideas.
Now is the time that most people will tell you to set SMART goals, and I am going to tell you DO NOT SET SMART GOALS. If you're wondering why, you can read all about Why Smart Goals Will Fail You. Instead, I want you to set SMAUT goals (I should come up with a better acronym, but I haven't yet).
Effective goals are
specific: you're crystal clear on what success looks like
measurable: you can clearly see your progress toward your goal
actionable: it's within your control and doesn't rely on anyone else behaving a certain way
UNrealistic: as wild as you can imagine. Don't listen to what your fear-based brain, or anyone else, says is or isn't possible. Realistic was defined by somebody less capable than you. Realistic keeps incredible wo/men playing small and hiding inside their comfort zones. Screw realistic. Set unrealistic goals and blow your mind with what's possible.
TimeLESS: don't set a deadline. Putting conditions around your goal is the best way to give up right before it gets good. You can't predict how long it will take! If it's important to you, it actually doesn't matter.
Related post: The Ultimate Guide To Setting Goals And Achieving Personal Growth
Life Audit Step 5: Build Your Roadmap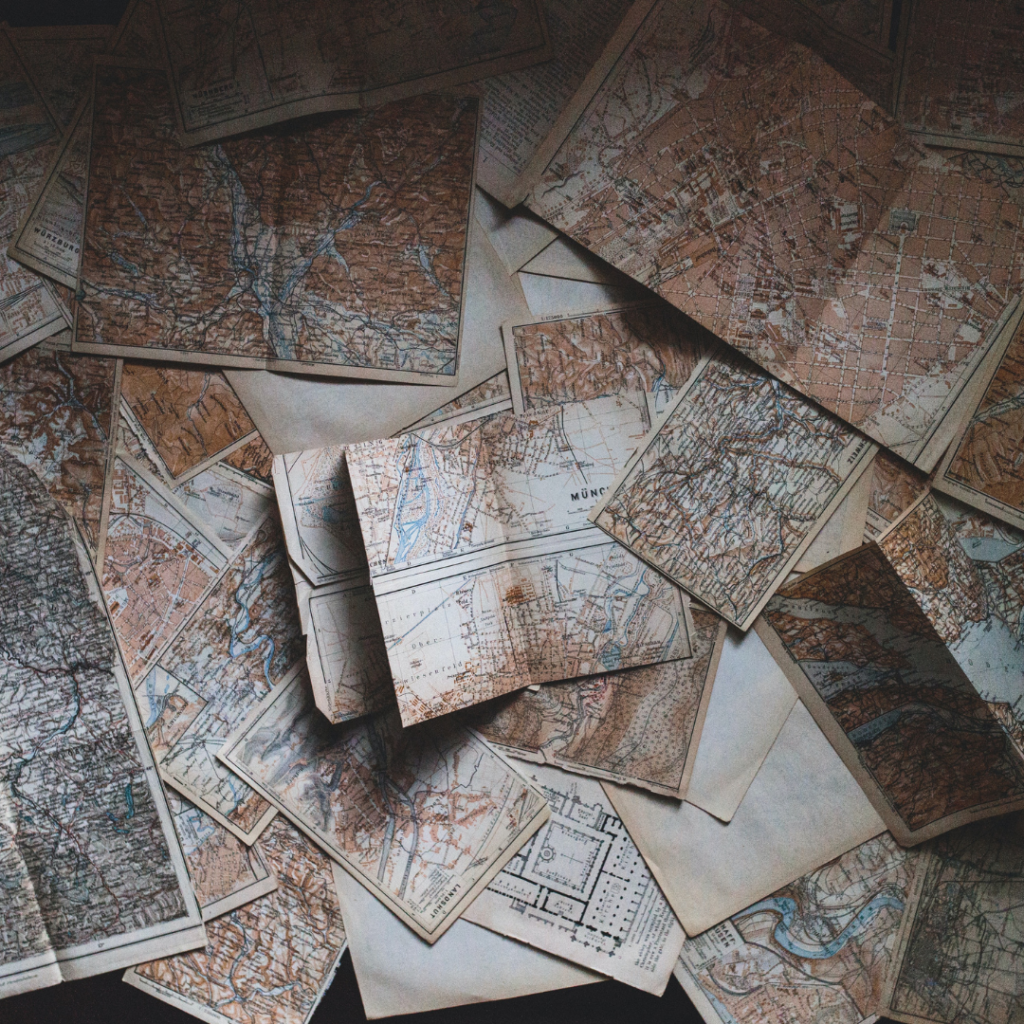 Most people set goals and stop there, hoping success will fall into their lap. It never does. The only way you're going to create the results you want to see in your life/business is by taking the right action.
Identify the key drivers of your success: what are the 3-5 things that actually matter when it comes to achieving x goal? There's not a lot that has to happen to create success, you just need to figure out the 3-5 things you need to master in order to make significant forward momentum.
For example, the key drivers of launching a profitable business might be creating a signature offer/product, and marketing/selling on a specific online platform, and getting out of your own way (mastering your mindset). It's not that complicated.
Related post: How Your Mindset Is Keeping Your Business Stuck
Map out the actions you're committing to: underneath each key driver is a set of actions. In the example above, creating a signature offer/product might entail doing market research, mapping out a program, and setting a price. Marketing/selling on a specific online platform might look like setting up a website, posting consistently on Instagram, and building relationships with potential clients.
By the way, if you ARE looking to actually launch a profitable online business next year, the Ultimate Guide To Starting An Online Business Checklist is going to be your saving grace! It's everything I wish I knew when I started my business, and everything I've learned growing from $0 to 6 figures cash / year in 24 months. Pop your email below and you'll have instant access to it!
Life Audit Step 6: Organize your goals
There are three things you need to do to actually achieve your goals, after you've set them.
One: visualize your goals
If your goals are written on the back of a napkin that you'll lose in 2.2 seconds, or (God forbid) in your head where you'll forget them next week, you're not going to achieve them. Let's be honest. Put your goals up somewhere visible. I use the goal setting workbook I shared with you earlier (which you can access here) and print out the last few pages. I keep these pages on my desk beside my laptop so I can see them every day.
Related post: How To Break Down Big Goals and Actually Achieve Them
Two: track your progress
Whether you have a habit tracker for personal goals, a scorecard for business goals, or anything in between, you must have a system for seeing your progress toward your goals. Because I guarantee you are not going to feel as motivated next week as you do right now. Seeing your progress visually will keep you going.
Three: carve out time
Literally the most important step, and also the one that gets missed ALL THE TIME. People say they want one thing, but their calendars don't reflect that desire at all.
Time block your calendar (I use Google Calendar for this) so that it reflects your values and priorities. Make sure there is sufficient space in your calendar each and every week that is dedicated to your key drivers & action plan. Literally structure your week around your goals. That is how you create success. Having a coach, mentor, or friend hold you accountable to making this time is also helpful.
When you can see your goals, see your progress, and see when you're working toward your goals, you set yourself up for success and can actually achieve the goals you set for yourself when doing your life audit.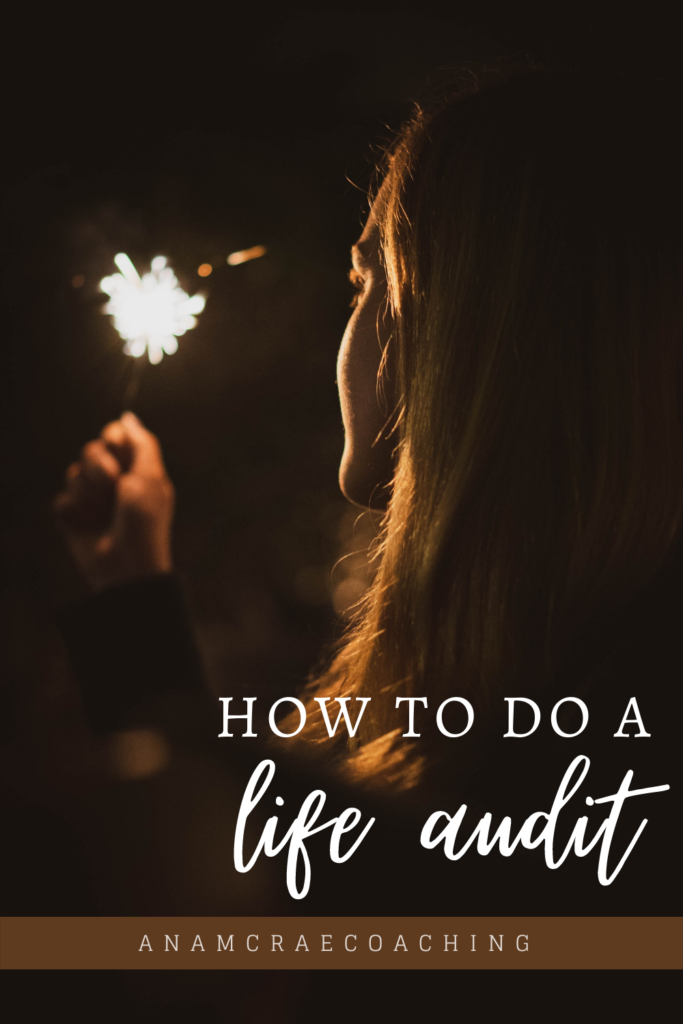 That's it! You killed it! 6 simple steps to doing a life audit and setting ambitious goals that you are well set up to succeed in!
I absolutely love taking the time to step outside of my day to day life and think big picture about where I am heading. Being intentional about designing my life was the single most important factor in creating a life that I absolutely love living.
I wake up every morning exploding with joy about the way I get to spend my days (and you can too)! It wasn't always this way — for a long time I was trapped in a soul sucking corporate job that drained the life out of me.
If you're unhappy in your career and are ready for a change, my 1:1 purpose coaching program is exactly what you need to figure out what you want to do with your life and how to make it happen.
Related post: .Are You Working On The Right Goals?
I run a business that lights me up. I help other aspiring entrepreneurs launch and grow thriving business that they love too. And I work with established CEOs that want to create exponential growth (in income & impact) while living more fulfilling lives.
If you're ready to achieve more in your life and business next year, my 1:1 business coaching program is the perfect fit for you.
If you feel like you're not achieving your full potential in your life or in your business, I encourage you to take responsibility for improving it.
Book a no-strings-attached free connection call with me to identify how we can work together to make 2022 the most phenomenal year of your entire life.
Then drop a comment below, which are of your life are you going to focus on improving this year?
---
Related posts:
---